Ryan D. Caldwell
Omaha and Lincoln, Nebraska Attorney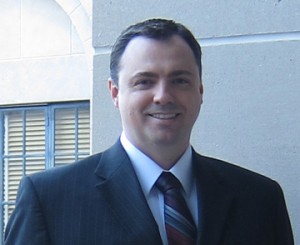 Introduction
My name is Ryan D. Caldwell and I founded Caldwell Law on the core belief that, as an attorney, lawyer, and law firm, collaboration, comprehensive education and compassion are the cornerstone of a great working relationship with clients. In order to achieve the client's goals, I require the client to collaborate with me and become actively involved in the case. I may have all of the education and experience in the world, but when it comes to the facts of a client's particular situation, I need a client's willingness to provide the information and facts to prepare.
Professional/Educational History
I have been practicing law in the State of Nebraska since 2005 when I earned a Juris Doctorate degree from the University of Nebraska College of Law here in Lincoln. While in law school, I served on the Moot Court Board as well as President of Phi Alpha Delta Law Fraternity. I earned a Bachelor of Science degree in History and Public Administration from the University of Nebraska-Kearney. As an undergraduate I served as President of Phi Alpha Theta History Honors Society, President of the History Club, served two years as President of Delta Tau Delta Fraternity, served a term as Election Commissioner for the UNK Student Government, served as Academic Director and the first New Member Education Director for the Interfraternity Council, served on the Student Alumni Foundation, was initiated in the Order of Omega Greek Honorary Society and Mortar Board Senior Honors Society and was recognized with the Nester Student Leadership Award in 2002.
I am licensed to practice law in all Nebraska County and District Courts including the Nebraska Court of Appeals and Nebraska Supreme Court. Additionally, I am licensed to practice in the United States Federal District Court of Nebraska, United States Bankruptcy Court for the District of Nebraska, the United States 8th Circuit Bankruptcy Appellate Panel and the United States 8th Circuit Court of Appeals. I am a member of the Nebraska State Bar Association and National Association of Consumer Bankruptcy Attorneys.
Personal Life
I grew up in Northern California. My father is originally from Nebraska and as I prepared to attend college, I decided to move to Nebraska. I fell in love with Nebraska's moderate pace and smaller town life. After graduating from the University of Nebraska-Kearney, I decided to stay in Nebraska and pursue a degree in law. I moved to Lincoln and immediately connected with the capitol city.
It was in law school where I met my future wife, Stephanie (yes, she is also an attorney). When asked who wins the arguments at home, I simply respond, "She does, because she is also the judge". I'm blessed to be the father of twins, Nolan and Caroline, and Decker, who are the absolute joys in my life, and Hannah, an angel who was called by God at her birth to serve a higher purpose.
I am active in my community. I am a member of the First United Methodist Church, the Lincoln Area Families with Multiples Group and advise the local and regional chapters of Delta Tau Delta Fraternity, currently serving as Chapter Advisor and Division Vice President. Important causes that I contribute to include the American Legion, Vietnam Veterans of America, March of Dimes, American Cancer Society and the Alzheimer's Association.