Compassionate Legal Care
Welcome to Caldwell Law. Much like a family doctor cares for your family's health, we aim to compassionately care for your family's legal well being. Caldwell Law is a family practice that helps clients in Omaha, Lincoln and Southeast Nebraska with bankruptcy, family law, estate planning, probate, business legal services and filing legal appeals.
Our offices in Omaha and Lincoln, Nebraska serve to provide our clients throughout Southeastern Nebraska the opportunity to meet with an attorney close to home.
How can we help you?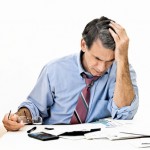 Caldwell Law has helped hundreds of clients finally gain the relief of being debt free. Whether your situation requires a liquidation (known as Chapter 7 bankruptcy) or reorganization (known as Chapter 13), Caldwell Law is able to competently explain the process and guide you to better financial health. In addition, if you are a farmer or rancher (Chapter 12) or a small business (Chapter 11), Caldwell Law can help reorganize your debts in order to continue operating your business.
If you are ready to become debt free or have a pending foreclosure or garnishment, contact Caldwell Law immediately.
Caldwell Law represents clients in nearly all facets of what is called Domestic or Family Law. Caldwell Law handles dissolution of marriage cases, more commonly known as divorces, as well as
legal separation, paternity and child custody cases.
Caldwell Law also helps clients with step-parent adoptions, name changes of adults and children, guardianship and conservatorship of adults and children.
If you desire to dissolve your marriage or your spouse has began legal proceedings, immediately contact Caldwell Law to know your rights and how to proceed.
Estate Planning
Caldwell Law helps clients plan for the future by drafting wills, trusts and other end of life documents. It is important to make sure that you have a will in place or that if you have significant assets, that they are protected and distributed in the manner you see fit. Estate Planning documents allow you to have a say in what happens with your minor children. Contact Caldwell Law to help begin putting your affairs in order. There is no better time to start than now.
Probate
Caldwell Law helps relatives of a deceased person execute, or probate, a will or trust and makes sure that the assets of the deceased are distributed according to his/her wishes.
Do you need an LLC, an S-Corp, C-Corp, partnership or a myriad of other business entities? Caldwell Law can explain each type of entity and recommend and form the type that best fits your business needs or goals.
If you need to collect on debt or unfulfilled contracts, need to enforce a contract or be represented as a creditor in bankruptcy court, Caldwell Law will be able to represent you and advise you of your interests every step of the way.
Sometimes the trial court didn't get it right. That's why we have courts of appeal to review for errors. Caldwell Law handles civil appeals, bankruptcy appeals and criminal appeals in Nebraska state Court and Federal Court. If you believe the trial court committed an error in your case, contact Caldwell Law immediately to review your case. In most cases, you have 30 days from the trial court's order to file an appeal so it is imperative that you contact us right away.